Vacation-rental industry grows and diversifies
Denver Business Journal – by Ed Sealover
Date: Friday, July 15, 2011, 4:00am
In 2007, the luxury vacation-rental industry was dominated by 40 destination clubs charging six-figure membership fees and offering vacation villas and homes for the jet set.
But then the recession hit. Companies folded, memberships dropped and the industry shrank.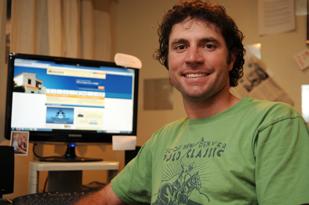 It's begun to come back in 2011, and with more niche players reaching out to less-affluent crowds.
Today, travelers can book one-time luxury trips, pay less for them and rent properties for charitable donations. More established clubs are offering new options to keep up with the new competitors.
And much of the industry innovation is centered in the Denver area.
"We just saw it as an industry that has amazing potential but unmet needs," said Brian Egan, CEO/co-founder of Evolve Vacation Rental Network Inc of Denver, which offers a listing and booking service aimed at second-home owners who haven't attempted to rent them before.
It all started here with Denver-based Exclusive Resorts, a destination club founded in 2002 with 3,300 members and $100 million in annual revenue. Many former executives have left the company and branched out on their own.
One of those was co-founder Brent Handler, who got an $11 million funding infusion in April for Inspirato, a Denver-based luxury vacation company that he launched in January. Inspirato leases rather than owns its network of homes. It charges a fraction of the membership costs of most luxury destination clubs because its capital costs are lower.
Another was Tom Filippini, also an Exclusive Resorts co-founder, who launched Next Great Place Inc. in December, offering luxury vacations in about 15 worldwide resort markets where his Denver company works with property owners and tour companies. Customers submit vacation parameters on the Next Great Place website ‹ say, a week in Aspen with a day of heliskiing ‹ and the company gets its partners to compete on pricing packages for the applicant.
"We are still alone in what we're doing, but we fully anticipate that others may enter the market," said Filippini, who's generated 4,000 memberships at nextgreatplace.com.
Michael McFadden, the Denver-based co-founder of Geronimo.com, believes he's cornered the market on his idea vacation home rentals benefiting charities.
Homeowners can offer property on open dates for a discount of at least 20 percent, and give between 50 and 100 percent of the revenue to any of the 1.1 million charities listed on the site.
McFadden, who launched his site in June, hopes to have 1,000 property offerings by the end of the summer, he said.
"In travel and tourism, [vacation property rentals] is kind of the final frontier, and that's why everybody is going after it," McFadden said of the rush toward innovation in Internet sales in the industry. "Hotels have been done. Airlines have been done … Vacation rentals is still this space that's like: 'What do we do here?'"
Veteran companies are adapting to the changes.
Quintess Luxury Vacation Club of Broomfield offers three clubs ‹ one for large homes, another for small ones and one for Professional Golf Association course properties. It began selling cross-membership between the three clubs in May. Todd Miller, senior vice president of marketing for the Quintess Collection, said his company is the only one in the field to own several clubs and allow members the benefit of each.
In 2010, Exclusive Resorts began offering "once-in-a-lifetime" member vacations outside its normal range of properties, such as African safaris and Mediterranean cruises. It also offers flexible payment options, where new members can pay initiation fees in three or four years, reflecting post-recession economic needs, said David Kallery, executive vice president.
"I absolutely do believe this industry will continue to grow," Kallery said, noting his company is on pace for a 65 percent increase in membership this year. "People want to be able to disconnect [from work] and want to be able to reconnect with their family."
One Response to "Geronimo in Denver Business Journal"