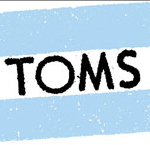 The Social Enterprise Alliance recently introduced us to social enterprises. These are businesses whose primary purpose is the common good. They use the methods and disciplines of business and the power of the marketplace to advance their social, environmental and human justice agendas.
Basically, a business can do more than just earn a profit. Success means using their business to make the world a better place.
Although this is nothing new the model has shifted over the years from non-profits starting businesses to for profit businesses building their outreach from their success.
Organizations such as Goodwill and Habitat for Humanity are among pioneers of the social enterprise, launching their thrift and resale stores to support their missions. The newest round of social enterprise spinoffs include businesses that appeal to a new generation. TOMS gives a pair of shoes to someone in need for every pair that is purchased. The popular casual café Panera Bread serves as a shining example with their Panera Cares Community Cafes. At these select locations, customers can pay what they can afford. The focus is reaching out to those in need.
There are many in need today and there couldn't be a better time for the idea of social enterprise to grow. Look for the concept of social enterprise spinoffs to increase in coming years.