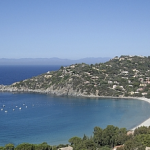 Sardinia is well-known as a paradise in the heart of the Mediterranean. It is the second largest island in the Mediterranean and although part of Italy it is closer to Africa. People come to vacation in Sardinia for its turquoise sea and white sandy beaches and of course its amazing food! From seafood, freshly baked breads, olives and wine to roasted suckling pig, cheeses and ice cream, Sardinia is a favorite destination for "foodies".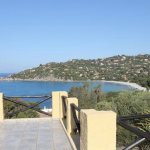 Geronimo Vacation Rentals for Charity is proud to have 2 villas in Sardinia now donating at least half their rent to charity. These vacation rentals are both located in Torre delle Stelle in South Sardinia. Villa Esmeralda offers 3 bedrooms and Villa Indipendetzia has 2 double bedrooms. Here is Torre delle Stelle is the longest and most beautiful beach of Sardinia at Solanas as well as the untouched coastal section around Geremeas with its natural sandy beaches make this part of the south coast especially attractive.
Imagine an opportunity to stay in this beautiful part of Sardinia and give back to charity at the same time. Bello!