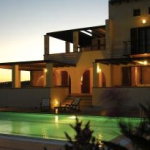 Vacation rentals are becoming a more popular choice among travelers. They offer more space, conveniences and are generally more economical than a typical hotel room.  As more people choose to stay in vacation rentals more opportunists come out of the woodwork.
Imagine finally arriving at your vacation rental with your family after a long flight and waiting online to get your car rental only to learn that the rental you thought you were staying in, and had already paid in full for, didn't actually exist (or the actual owner has no idea you're coming!)   It can happen.  It has happened.  Unfortunately, there usually isn't anything that can be done about it once you've paid.
The vacation rental industry has been hit pretty hard with scammers.  There are a variety of online sites scammers list their rentals on that also host legitimate rentals, such as Craigslist.com. It seems these scams happen in more popular destinations, such as New York City, Miami, or San Diego.  But they can happen anywhere, especially when demand is high
20/20 recently went undercover to see how legitimate some of the Craigslist.com rentals were.  They booked a beautiful rental in a West Village neighborhood in Manhattan for an incredible deal. They sent the "owner" a check for the security deposit and half the first week's rental. The pictures were beautiful and anyone would have been elated to know they had reserved this rental for their trip. However, when the undercover team arrived, there was no one there with a key and the unit didn't look the same as the pictures on the internet listing. Not too surprising, no one responded to their emails either.
Vacation rental scams happen everyday to anyone. There are some steps renters need to take to protect themselves and they need to book the rental through legitimate sites that verify the listing.
Here at Geronimo Vacation Rentals for Charity we are committed to providing renters with a safe and hassle free experience, and there is no incentive for scammers to post to our site.  Here's why:
We wait until AFTER the renter completes their vacation before we pay the person that posted the listing.  We collect the rental payment directly from the consumer and pay after the rental is complete; this way, there is NO motivation for scammers since there is no chance for them to ever be paid!
When a property is submitted for approval on our sites), we call the person posting the ad to verify their identity and confirm their ownership in the property they are posting.  Thanks to #1, we rarely find a bogus post, but when we do, we simply delete it.
Here are some recommendations renters can do to safeguard their purchase:
Check the Price. Is the rental price similar to equivalent listings? If the price is a real bargain, it may be too good to be true.
Check the Photos. Check out the photos included in the listing. Is there a palm tree in the front of the unit when it is suppose to be located in the mountains of Colorado? That's another sign that the listing may not be legitimate.
Check the Listing. Is the same property listed on many different websites at different prices? That's a sign it could be a scam. The easiest way to check is to take part of the description and search for it on Google. If you see the same property listed with different prices and different contact people, be careful.
Book through a site that you know and trust. Vacation rental booking sites such as HomeAway.com and VRBO.com screen their listings thoroughly.  And for the reasons posted above, you can always trust a booking posted on Geronimo.  In fact, many owners (and property managers) that post to HomeAway and VRBO are now discovering how easy it is to post a spare off-season week on Geronimo to get some additional exposure, increase their revenue and help some great causes.
Now that you know what to look for and how to go about booking your vacation rental, go plan that trip and enjoy!