Spring is finally here and a lot of great things are happening. We aren't just talking about longer days, warm sunshine and flowers blooming. Geronimo is growing quickly! We have had a wonderful start to 2013 and are excited about things to come.
For non-profit organizations, spring means fundraising events, galas and benefit dinners. We know this is an important time of year for many and pleased to have a solution to help. Our OneSpareWeek brand is a tool that provides easy access to one of the most popular fundraising items…vacations!
Do you have spring fever and need to get away? Make Geronimo.com the first stop in your search if you are looking for the perfect vacation rental. Take a memorable vacation at a great price while helping your favorite cause. There is still time for spring skiing in Breckenridge or Keystone! Or check out our new Hilton Head Island listings. We are constantly adding new vacation rentals and destinations, so be sure to check back often.
In a New York State of Mind?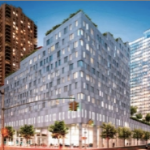 Find yourself escaping to one of our many luxurious listings in New York City. This one bedroom residence is located in the heart of Manhattan at the prestigious Mercedes House. Perfect for a weekend getaway, enjoy your time exploring the city, going to shows, shopping and delightful nights on the town.
Southern Hospitality on Hilton Head Island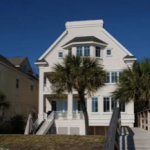 Located in one of south's most prized beach towns, this beautiful oceanfront home is on Hilton Head Island, South Carolina. Six bedrooms with a private pool and sweeping ocean views make it the ideal vacation home for a getaway with family or friends.
If you are looking for something smaller and more intimate, check out our new listings on Hilton Head Island.
Calling All Property Managers
Property Managers…yes, you! We have over 100 property managers promoting their vacation rentals on Geronimo.com and looking to add your destination. If you aren't listing with Geronimo Vacation Rentals yet, be sure to contact us and ask about  limited exclusive listings that are available.