Charitable organizations today have quite a challenge in front of them. From government regulations to finding donors and managing their organization often on a shoe string. It's tough! Cutting through all the red tape and keeping costs to a minimum takes it toll and often on the donations.  Dan Pallotta, the founder of Charity Defense Council, believes non-profits are actually doing themselves a disservice by operating in such a frugal manner.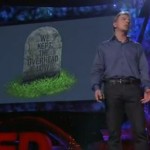 In one of Dan's recent publications, Uncharitable, we were inspired to see his out of the box thinking. Geronimo Vacation Rentals for Charity supports his philosophy and approach to educating donors. In an era of shrinking budgets and a decline in donors, education and communication should be of the utmost importance.  The vacation rental industry also has its challenges. We work hard to help owners and managers reach a whole new audience and rent their homes during off season and at the last minute.
Geronimo's objective is to help people go on a great vacation all while supporting their favorite charity.  We can do this because there are many vacation rental managers and owners who understand that vacation rentals sit vacant on average 85% of the time.  This is perishable inventory that needs to be rented. If left to sit empty there is no benefit for anyone.
There are over 6 million vacation homes out there. Let's say an average rental is generating $2000 per week.  Now, consider this, there are 1.6 million non-profits in the US conducting at least 500,000 fundraisers each year. Imagine if just 2% of the 6 million vacation homes participated (120,000 homes) with the non-profits and leveraged their events, donating half their rent to the cause. This could potentially generate 10% more rental weeks for each home. That would mean more revenue for the homeowner, or manager, and a significant donation to a good cause.
Geronimo Vacation Rentals for Charity makes it easy to connect your vacation rental to the over 1.6 million non-profits in the US alone.  We have developed tools that help these non-profits market your home to their supporters annually and at their fundraisers. Do you want to add this exposure and potential to your bottom line? Let us help! To get started, click here. It's simple and we take care of everything.
What do you say? Do you want to help move the needle on charitable giving?