July 2013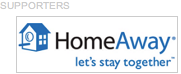 July is National Vacation Rental Month! Celebrate by putting Geronimo at the top of your list when you are looking for a great vacation rental. If you are a property manager or owner, listing your properties on Geronimo introduces you to a whole new audience. And as always, each vacation rental booked on Geronimo helps your favorite cause. Geronimo has something for everyone and is looking forward to a relationship with you to support the best in hotel alternatives…vacation rentals.

Geronimo continues to grow and fulfill our mission of raising money for charities by filling vacancies at vacation rental properties. We have helped wonderful non-profit organizations by providing vacations for their fundraising events. Our list of new property managers and destinations available for travel continues to grow. Most importantly, some fabulous summer vacations booked on Geronimo are taking place all over the world as we speak!
Featured Properties
CHECK IT OUT! NEW DESTINATIONS
We are excited to share the launch of Destination Pages where you can learn about fantastic places to vacation and featured property managers. Check out our new friends at Sand and Sea on the Oregon Coast!

WELCOME TRIPPING.COM
Please join us in welcoming Geronimo's newest promotion and distribution partner, Tripping.com, a travel site that makes it easy for vacationers to compare and book vacation rentals. Our technology teams are working closely together so listings on Geronimo will also appear on their site, providing even more exposure for our wonderful program!
VACATION + GERONIMO = GIVING
There are many great ways to find vacation rentals and we love them all. But there is just something about Geronimo that is different…
VACATIONERS: When booking a vacation rental with Geronimo, a non-profit organization of your choice will receive a portion of the nightly rent as a donation. Pack your bags!
PROPERTY MANAGERS & OWNERS: Free listings, free bookings, easy to manage and a new source of income during shoulder and off seasons and last minute vacancies…need we say more?
NON-PROFIT ORGANIZATIONS: Secure donated vacations for your events and have a year-round fundraising platform with OneSpareWeek. Your donors already take vacations, so why not pair it with their giving?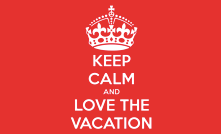 Questions? Please give us a shout! 
amy@geronimo.com / 877.265.4273 x700