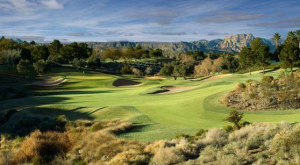 Are you spending valuable time and staff resources scouring through donors, volunteers and acquaintances to find great items for your fundraising auction? While vacation getaways have always been a popular item, bringing in high dollars, golf can mean equally high income at your next fundraising auction.
Your donors can enjoy a day of golf or think big and make it a golf getaway complete with a week at a vacation home.
Help your donors visualize the golf experience with photos online prior to your event.
Geronimo can help bring it all together with a TravelPledge white label website. Premier golf courses from around the country can "bank" rounds of golf while your organization can simply claim the certificates you would like to include for bid at your next event. The entire process eliminates you spending valuable time tracking down individual courses for a donation. TravelPledge provides secure access to package certificates for the winning bidder. All that's left for you to do is print a pre-produced flyer about your chosen package and let the bidding begin!
Golf is appealing to a wide range of people and can be used for any organization. So as you prepare to plan your next fundraising event, visit www.travelpledge.com to get started on the easier path to increasing revenue with golf packages.