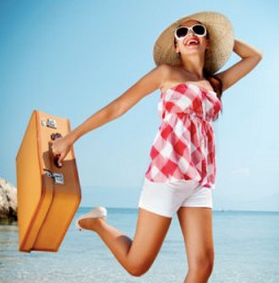 Every day nonprofit staff members ask volunteers and board members to 'give or get' contributions to benefit their mission.  Such generosity through annual funds, direct mail, special events, and much more, help 'keep the lights on' and ensure direct services are flowing to those in need. While we highly encourage – usually expect – volunteers and board members to give financially year-round we have to ask "What have you done lately?".  Nonprofit staff members should not forget to support their own causes with a meaningful gift too. Are you giving monthly to your organization? Do you give to your own spring campaigns? If not, now is the time to help your mission and in the meantime, have a little fun doing so!
You are always the golf planner, and never the player, who is stuck in the event registration tent while others enjoy the sun, food, and fun. It's time to focus on you with summer right around the corner.
Start planning your fun! Nonprofit staff have a high turnover so you want to make sure you are taking care of yourself – both you and your agency will benefit from a rested employee. Also, who better to do event 'field research' than you? You can try out some of the best vacation spots and golf courses through  your  nonprofit's very own TravelPledge website for your summer plans and give back to your organization. Once you return home, you can share how easy it is for donors to use your TravelPledge website and increase your fundraising efforts.  It's a win-win! Pay it forward… with sunscreen and a little R&R.