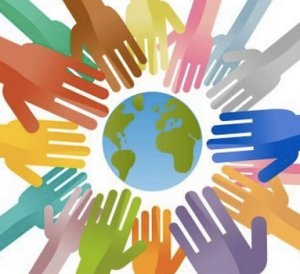 In today's world, your organization must be represented in various markets and outlets to maintain that competitive edge for fund development. Depending on your donor demographic, your printed newsletter may be a significant income stream that you rely on each year. While thinking beyond your printed materials… how is your online news going? Traditional social media post? Blog post? Oh my, even your Instagram post? All of your pieces (electronic and printed) organization's resources?  If none of these communication streams are where you would like them to be, in regards to revenue streams and/or community educational outreach, maybe you're talking about yourself too much. What, you may ask? We're nonprofits, we're supposed to talk about ourselves. Well, yes but also no.
Let's rewind it to elementary years and think of the pronouns "us", "we", "our", and so forth. They all are wonderful. We should use them regularly. They focus on the team and engage a collective group effort for a similar cause. They are terrific on the sports playing field/court, and in the offices. However, in the fundraising world aka donor world, some of these pronouns don't always resonate with the intended audience.
So what is a nonprofit to do? How can we increase our click through rates and/or our response device return rate?
Check out all of your communication; printed and online newsletter, all social media updates, emails (internal and external), postcards, flyers, even your donation thank you letters (especially donor thank you letters!). Is your communication donor-centric? Are you focusing on them, the donor, and not just your organization? How many times does the pronoun "YOU" show up in your communication? Count it. Literally. Why? Because the word "you" is far more powerful than you may think. "You" makes it personal, warm, and about the reader. It opens up an intimate dialogue and gives the reader permission to take ownership… ownership of your mission, your cause, your fundraising campaign, your advocacy movement, and so forth. For example, try this: Instead of "We were able to raise $50,000 for our golf tournament!" Try, "You helped raise $50,000 for the golf tournament!"; "You can help (organization name) reach more animals" versus "Help us reach more animals."
Give it a try. Start changing your pronouns to be more about the reader. Track the performance of your communication pieces from the date you shift the 'you' wording. Watch how just one simple word can resonate more and more with your intended audience. Track your donations and engagement.  You will be personally surprised how powerful "You" can really be. Good luck to YOU!