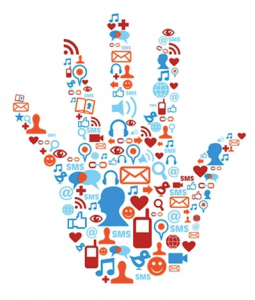 The buzz right now is obviously social media. Should your organization be on it? What platform should you use? How often? When should you post? How can you raise money online?  You probably have more questions than answers. Your board probably also has lots of requests for social media and how to get the biggest return on investment online.   So let us help you figure it out with a few pointers.
Here is an option that could benefit your fund development efforts. You have probably heard of the more popular Facebook and Twitter but what about Foursquare for nonprofits?
Foursquare describes themselves as a group that "makes apps that help people keep up and meet up with friends, and discover great places." Foursquare was founded in 2008 in New York's East Village and boast over 50 million people worldwide with over 6 BILLION check-ins. Yes, billions with a "B".  Just imagine if you had a $1 for every check-in? Unfortunately, it doesn't work that way. However, you can create a donor experience with this location app that will keep them engaged and that could lead to more financial gifts. Here are a few points to help you determine if Foursquare is a good fit for your nonprofit.
-       General Foursquare user demographics: 60% male/40% female; 42% are age 40-43 and 40% are 18-29; the average user salary is $25,000-$50,000 a year.
-       To get started create a badge just for your agency's physical location(s); make sure to include the Foursquare icon on your website. You can also create it for your special event locations.
-       Speaking of special events: Guests can check in at your event through the app (the platform is already set up to automatically update on the user's personal social media platforms for all of their follows to see where they are/who they are supporting). Events that are ideal for Fousquare: musical & theatre events, walkathons, galas, golf tournaments, runs, etc. You can also work with your host venue for possible prizes for those who check in. Encourage the host site to post it on their social media sites too.
-       Encourage your volunteers to check in when they arrive at your agency. Again, it will be visible on their social media platforms. Have contests for your volunteers who check in the most. Declare the ones who do so as "Mayor" for a day for your organization and highlight their efforts on all of your social media outlets. Some volunteers really enjoy being recognized and remember, volunteers give back financially 2 to 1 to the agencies the volunteer at regularly.
-       Offer discounts to volunteers and donors when they check in regularly. This avenue is good for museums, nonprofit thrift stores, and theatres.
-       Matching gifts are a great option for sponsors with this location app. Example, include the Foursquare check ins collaboration in your special event sponsorship packet. Request the sponsor to give a $1 for each guest check in at your walk, golf tournament, etc. You can promote the sponsor on all of your promotional materials and online. The sponsor will receive online traction for their collaboration and help increase their own personal search engine optimization efforts.
These are just a few ideas to help your agency evolve with Foursquare. Remember though, social media does not replace the human touch, it should only compliment your efforts. Foursquare will not assign volunteers to their areas to serve at your event or direct donors to their tables at a gala. Foursquare can be an added experience for volunteers and donors to reach their next generation. Have fun with it!