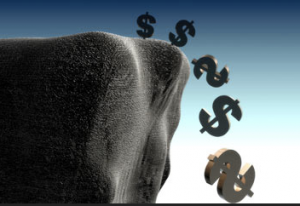 If you work in a nonprofit organization, you have no doubt encountered the summer season decline in giving. The on-set of summer in the nonprofit world can bring on stress, endless planning sessions and even cutbacks if your fundraising strategy does not effectively recognize this season's challenges.
Summer is the time to continue to build on the relationships you have been investing in throughout the year, and to remind donors that your needs continue, even if they might be on vacation.
Perhaps your organization relies heavily on monthly pledges. Summer is a great time to remind your donors that their donations continue to work through the summer months. A simple postcard highlighting achievements to date, and a photo or two showing the impact of their dollars, will remind donors of their pledge, as well as why they give.
Thanking donors who continue to give through the summer, or who may go above their normal giving during this season, is an important part of maintaining and growing donor relationships.
Online giving or electronic funds transfers (EFT) may be an attractive option to battle the summer giving decline. If your organization offers online giving on your website or mobile app, a simple email update can remind them to give to your organization during their busy summer months. Keeping up with social media posts will also help keep your organization in mind.
Of course, reminding your donors you have access to vacation rentals, tee times or lessons, dining reservations and more can help off set the summer dip. To gain access to all of this please be sure to visit our TravelPledge website and learn more.
Keeping up communications during the slow summer months will help your organization transition into the busy fall and Holiday giving season, while maintaining giving through the summer season.