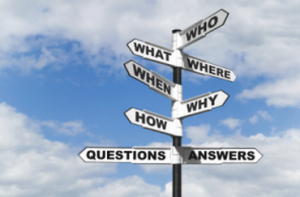 As donors have begun transitioning their gifts from writing checks to online giving, the question of how to appropriate thank these donors becomes a priority for nonprofits.
In a world where we expect, and often receive, what we want at the click of a mouse, thanking a donor by email immediately following their online donation has become acceptable. The catch comes with making that email stand out to the donor.
Just as a standard #10 white envelope will not catch the eye of your donor in regular mail, a standard or boring subject line will not catch the eye of your online donor. Think headlines…what will make the donor want to click and open this email? Did the donor give to a specific campaign? Make the subject line a form of results for that campaign. This is an opportunity to report "We made our goal!" or "Just 10 more donors at $50 each will reach our goal!" Either way, the donor will see the results of their gift in the title, prompting them to open the email and read further.
Back to the basics of donor development, remember to use words "you" and "your" often in your thank you's. "Your gift helped us reach our goal". "Because you gave…" This reminds the donor that your organization could not do what it does without their support.
Email allows you tell your story through photos without the cost of often expensive color printing that would not generally be used in a donor thank you or receipt. In your email thank you, include a photo that directly relates to how their gift is being used. Keep in mind that the image of one person sends a stronger message than a group photo.
Take the opportunity to include links. Is your organization on Facebook, Twitter, Instagram, LinkedIn, Youtube, etc.? Include the logo and links to your page on these sites. If you have a special event coming up, include a link to the event page or a specific page on your website. Maybe your organization has recently been in the news, include a link to the positive article. Use this email to keep donors connected to your cause.
The thank you email is not a time to make a second ask. This is simply a time to say thank you and show the donor how their gift is being used. A well done thank you is the start of a great donor relationship.
For more ideas, please be sure to check back to our blog and follow us on Facebook and Twitter! And please, be sure to visit our website to see how we're helping non-profits raise money while helping businesses promote their unique experiences.