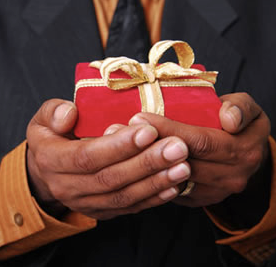 It's mid-December and you haven't sent out a year-end appeal. You're overwhelmed thinking about how you will get it all done in the little bit of time that is left. Knowing that most non-profits raise a significant portion of their budget during the last 4 – 6 weeks of the year, as much as a quarter of their total year giving, you don't want to miss this season of giving, but is it too late?
It's never too late to ask for a year-end gift! It's time to put your social media skills to use.
Begin by crafting an "ask" as an email and use your website and social media sites to support the ask. Use the same theme throughout. Some nonprofits are even piloting texting programs for their donors. Be sure not to overuse this privilege to text your donors. You can ask without becoming a nuisance.
Make giving as easy as possible. Don't make your donors jump through hoops or click multiple links to get to your giving page. Post a direct link in your email appeal and in all social media posts. You can even remind them that now is the perfect time to book their family vacation and then provide a link to your TravelPledge site. They'll find ample destinations and availability that will all benefit your organization. If you text, be sure to send the link in a form that is easy for donors to open on their phone. Be sure your giving page matches your website and is recognizable to your donors. If you're not sure how your giving page looks on a mobile device, now is a good time to check it out. Take a look to see what your donors will see.
Keep up the ask until the very end. Donors can send in their gift all the way until midnight on December 31st and still receive tax credit for this year. Continue to remind them about this benefit and their giving opportunity. This is also a good time to ask and encourage donors to make a monthly commitment. During this season of giving, people are much more likely to make this commitment when they know that their gift will make a difference throughout the year.
Remind your donors of the impact of their gift. While we mention this last, this is probably the most important piece of your ask. Send and post photos with your ask. Connect numbers to outcomes… Your gift of $33 provides a night of shelter, a warm meal and a coat for a neighbor in need. Use achieved goals to show donors how you have used their past donations… 245 children were matched with a "Big Brother" because you gave.
Don't let this season of giving pass you by without your best efforts to reach donors. Even if you feel like you've missed the boat, jump in and reach out. There are still people looking for the place to give their year end gift and with the right ask, you may win their heart and their gift.