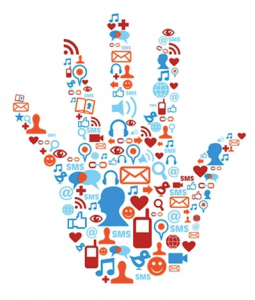 In 2014 it is likely that your nonprofit had already ventured into the ever-growing world of social media. If your organization has mastered Facebook and Twitter, rest assured, you have only begun to take hold of all that social media has to offer. As we step into 2015 it's time to take your social media a step or two farther.
Consider starting a blog. The blog can share anything from a day in the life of those you serve to important information that your donors could use in every day life. Your blog can help boost the rest of your social media plan as you share your blog posts on Facebook and Twitter. A blog allows you to share more information than a reader might be willing to read in a simple FB post.
Get your own Youtube channel. With more than one billion unique Youtube visits each month, this is a great place to share a little more about your organization. Much like a blog, the link to your video can be shared on other social media sites to boost interaction. Youtube for Nonprofits provides a community of support for your organization. Post your promotion videos, client testimonies and even holiday greetings. Does your organization have a service animal? Post a day in the life of the cuddly critter. Youtube also offers valuable tools such as livestreaming.
Not quite ready for the world of Youtube? Instagram is a simple social media tool that allows you to share literal snapshots to tell your story. Get creative and share shots from your client's perspective. Does your organization serve the homeless? Why not put your cell phone camera to work and take a shot from under a blanket on the street. Do you help rescue animals? Take shots from their eyes view. You can use Instagram's "filters" to create different effects.
Don't be left behind in the world of social media. Adjust your marketing plan to expand your social media presence in 2015. A year from now you might just find that your investment in this "free" advertising has paid off.