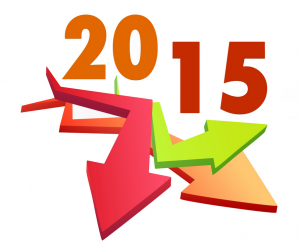 The new year brings about resolutions, cleaning out closets, all things new. Why shouldn't your fundraising plan be among the items getting a makeover this time of year.
While some aspects of fundraising won't and shouldn't change, such as building relationships with current and prospective donors, it may be time for some others to head a new direction.
For the past couple of years, the donor trend has been that they no longer give out of obligation, as the Greatest Generation did, they want to see impact. So, show them results! Beef up your marketing budget if necessary and invest in top of the line collateral that shows impact. Tell your story, use pictures, share numbers. The money will be well spent.
As part of your effort to show impact, be sure to tell your donors where their money went, exactly. Did $52 of their donation allow an elderly person to achieve independence by providing needed medical equipment? Will $168 buy three hot meals a day for a homeless family for a week? Tell them exactly how their donation breaks down and who it impacted. Tell your story with pictures of through video featured on social media.
The women of the Baby Boomer generation are today's largest donors. Invest your time and effort with these women. They have ideas, they have a heart for your mission and they have the funds to support you. Pay attention to them.
Step up your major gifts effort. The Chronicle of Philanthropy says that most major gifts are given to local charities, rather than national or global organizations. Who are the movers and shakers in your community? How are they connected to your organization? Find out and ask for their support.
When working out your new fundraising plan, remember that volunteers give two to one over those who do not volunteer. Your volunteers are already invested in your organization. Show your appreciation and don't assume that they only have time to give. Include them in your annual appeal and your regular newsletter mailings. You may be growing a new donor.
The new year brings new opportunity. Take the chance to step out in a new direction this year.