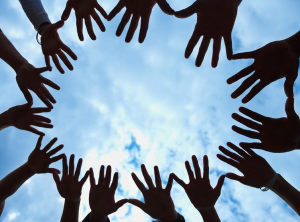 In the midst of cuts in government funding to nonprofits and greater competition for funding among community service organizations, a great opportunity is available for businesses to step in and help.
As a business leader in your community, you may be wondering what you can do to help your local nonprofits. Businesses can provide many resources for their nonprofit neighbors. Offer to use your business know-how to consult for the nonprofit closest to your heart. Is your expertise marketing? Offer to review their marketing plan or train a staff member on social media. You can serve as an advocate for the nonprofit of your choice by using your business as the mouthpiece.
Open your business to a nonprofit for "workshops". Many nonprofit organizations are unable to afford the expense to send their personnel to seminars, conferences and workshops. Your business could have the resources a local nonprofit needs to learn and you could provide the open door for them to learn it. Simply ask what their needs are and how you can help.
As an advocate for your local nonprofit, you should be willing to put your money where your mouth is. Whatever your business may be, you could help build the foundation for a successful fundraising auction to benefit the nonprofit of your choice by providing great auction items or experiences for donors to bid on. Using Geronimo's OneSpare program, you have the opportunity to donate to a nonprofit without worry or extra effort. You can donate golf experiences, lessons, vacation getaways, tours, photo shoots, or cruises. You will be helping nonprofits while also growing your business.
The ultimate results will be the goodwill created among your patrons who see your charitable relationships building and the good that you have impacted in the community.