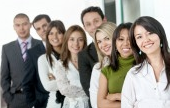 You work hard all year to secure new donors and keep current donors happy and engaged. When a reliable donor stops giving, it can be easy to take it personally. Identifying the reasons donors leave is the first step in retaining them.
Guidestar recently published an infographic on why donors leave (compared to why customers leave a business).
5%—Thought the charity didn't need them.
8%—No information on how monies were used.
9%—No memory of supporting.
13%—Never got thanked for donating.
16%—Death.
18%—Poor service or communication.
36%—Others more deserving.
54%—Could no longer afford.
The majority of reasons listed are within the control of the nonprofit organization.
A review of this list may inspire you to review your communication plan. As you consider how you will communicate this year, consider each of these points directly. Ask yourself, are we thanking every donor for every donation? Are we sharing the impact of each donation to engage the donor and ensure they understand the reach of their donation? Have we reminded a new donor of the commitment they made at a recent event?
Take it beyond donors and apply the same concepts to volunteers. Volunteers give to an organization two to one. They may not start out as a donor, but treat them as one and the payoff will come financially as well as the time they give to your organization.
As your organization grows, it is important to keep a personal touch with those who have been committed from the start. Invite them to consult, join the board or advise on a particular event.
Take the time this year to review your communications and review your contact list. The time investment is worth it to ensure continued growth in your organization.
Of course, you can help your donors to continue supporting your effort on a daily basis by providing them with unique experiences! Set up your free TravelPledge account and get started.