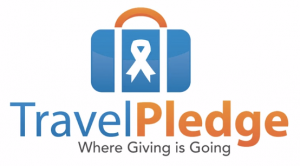 When the Marriott Corporation partnered with the March of Dimes in 1976, they likely had little insight on the door they were opening. Both the Marriott Corporation and the March of Dimes benefited greatly from their partnership which raised $2.4 million in charitable giving.
Following in the footsteps of their success, many corporations and charity organizations have formed successful bonds which increase revenue, as well as donations. Think Susan G. Komen Foundation and St. Jude's.
While most nonprofits will not have the opportunity to partner with national brands on the same scale, cause marketing can be successful locally. In addition to partnering with locally owned businesses many chain-type businesses want to be involved with the local community. Restaurants such as CiCi's Pizza, Applebees and IHOP offer charity days where a portion of their sales will benefit your organization. Some of these businesses will also allow your organization to set up shop in their restaurant on your charity's designated day and distribute information, sharing more ways for the community to get involved.
Your organization could also approach local businesses with the same concept the larger organizations use today. Simply create a donor piece, such as the popular walk shoe or other item related to your cause which customers can sponsor at basic levels, $1, $5, $10, and hit the streets to ask businesses for their support. The donations add up, creating goodwill for the local business and a new revenue stream for your organization. Make it an annual campaign to increase awareness as well as revenue. If you are able to partner with multiple local businesses, you will increase the impact in your community.
Once your partnerships are secured, be sure to share the news. Work with the partner businesses to submit a press release to your local media. Follow up the end of the campaign with a recap release.
With Geronimo Solutions for Non-Profits we make partnering with businesses easy. We connect your organization with vacation accommodations, cruise options, golf outings, lessons and so much more! Sign up today for your TravelPledge website and start connecting with these donations and partnerships right away.
Partnering with local businesses can pay off big. Remember to thank them in your newsletters, on your website and social media and as an in-kind sponsor on your donor piece. Go the extra mile to maximize the businesses involvement and they are more likely to support your annual campaign as well as other events throughout the year.