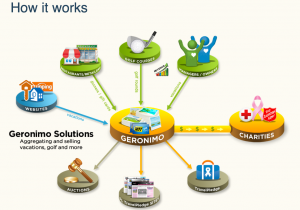 Your nonprofit organization likely relies on a volunteer workforce to accomplish a great deal of your mission. Volunteers work in data entry, programs, marketing, office help and more. Your volunteers are oriented to your organization and become some of your greatest advocates. Why wouldn't you also rely on volunteers to help keep your online image up to date and positive?
A new effort from the company HashtagCharity is pairing nonprofits with specialty "volunteers" who have the skills and the heart for your mission. As they prepare to launch their new venture this month, HashtagCharity already has enlisted the help of 600 volunteer techies. Seven nonprofit organizations in the US and Britain have also signed on to be first in line for these unique partnerships.
Nonprofits who may struggle to afford high quality technology services will benefit from these partnerships through areas such as increased search results and websites that better meet the needs of their donors and communities.
HashtagCharity's assistance goes beyond an online presence and will even be able to provide guidance, through specialized volunteers, on streamlining processes and programs for nonprofits. This is a service that most nonprofits would consider a luxury.
Geronimo has been providing solutions for nonprofits since 2010. We work with nonprofits to increase their revenue by partnering with businesses who donate their unique experiences. Whether you're a traveler, nonprofit manager or business owner, Geronimo can connect you to the resources you need and want. Through our auctions and Travelpledge sites, you will find a variety of resources designed to maximize these relationships.
This is a great time to take advantage of the many opportunities available to nonprofits. Know your resources and don't be afraid to reach out and ask for help when you need it.