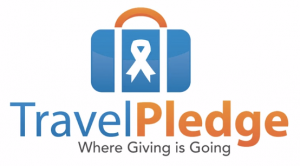 In today's technology centered environment, nonprofits can struggle to find their voice in reaching donors. With so many options revolving around social media, as well as traditional marketing methods, how can you get your message through to your donor, and potential donor, loud and clear?
In the past, a business could easily choose radio advertising as their marketing tool of choice with its intrusive value and low cost. People can now choose ad-free radio through Pandora and other music apps, leaving radio advertising to be questionable at best.
With the largest segment of the population now relying on the hub of our smart phone, tablet or other mobile device, it only makes sense to speak to donors where they are.
Text message marketing goes beyond simply "getting the word out", it engages donors. Rather than the tired sign up sheet, donors can be invited to text a code to sign up. They are actively choosing, on their mobile device, to be a part of what your organization is doing. Text codes can be posted at events, in print ads, on your website, on business cards and more. Text codes can even carry over into traditional advertising. Used consistently, promoting your text code will build a strong and engaged audience for your text message marketing plan.
You text marketing campaign should include a mix of "trivia" about your organization, donor solicitations and event information. In fact, why not text a link to your TravelPledge site and encourage your donors to go on vacation or play a round of golf.
Texts should be scheduled weekly or bi-weekly to avoid annoying your audience and losing them. Text message marketing will force you to get creative. Brainstorm with your staff, and even some key volunteers, on your best messages to share.
Text message marketing is not for every organization. Be sure your demographics support the time effort of this campaign before jumping in. If it is the right fit and the right message, use this low-cost opportunity to grow your impact in the community.