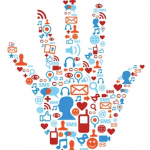 Staff members at nonprofits are notoriously stretched thin. Job descriptions often include "additional duties as assigned", which could encompass almost anything from taking out the trash to helping write a strategic plan. In the busyness of running a nonprofit, your social media profile needs to become a priority and not simply one of those "additional duties".
Social media is an ever-changing venue that can have a major impact on your nonprofit, either for the good or the bad. Before beginning the social media journey, invest some time to determine which outlets are the best fit for your organization. You do not need to spread yourself thin by attempting to engage on every social media site. Poll your volunteers and see where they are spending their online time. That may be a good indicator of where you can best reach your current and new donors.
While polling volunteers, you may be lucky enough to find an "expert" on certain social media sites. Tap into their experience and knowledge with the site. As a volunteer already invested in your organization they will likely be more than willing to help with your social media adventure.
The leadership of your organization will need to determine how much control you need to have over the dialogue on your social media pages. Should comments be approved by your administrator before they are posted to the public? Should comments be allowed at all? Should posts to your wall be visible? Make a plan before launching your social media page and monitor you page activity to see if your plan needs any adjustments.
Know when to post. You will need to find a balance between posting too frequently and not posting enough. Get a feel for your followers and watch how they engage and what excites them. Posting items that generate interest will lead to the growth of your social media sites through shares, retweets and favorites.
Finally, put it all together to call your social media followers to action. Do you have a volunteer orientation coming up? Invite them to attend or considering hosting a portion of it online. Do an online live Q & A about an event, story or your organization in general. Have fun with social media. This is the place where you can try out your creative ideas and see how they are received.
Investing in social media in the right way will be a great boost to your nonprofit. Take the time to see what works for you.
And remember to set up your free TravelPledge website to share through your social media efforts and harness the power of a year round fundraiser.