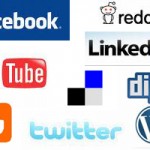 On August 23, 2007, a Twitter user sent a tweet using the very first #hashtag. With Twitter growing  so quickly, users needed a way to classify information to make searching for it easier. #hashtags were born. The popular method of communication has spread to virtually every other popular social media site.
So, as a nonprofit, what can we do with this tool? How can we use it to our advantage? The first step is to create a presence on social media. Is your organization active on Facebook, Twitter, Instagram and Linked In? Having a profile does not make an organization an active participant. Be sure to brush up on social media posts and gain a following. Otherwise, any #hashtag campaign is guaranteed to fall flat.
As a first step into #hashtag use for your organization, it might be a good idea to piggy back on a national campaign, paired with your own #hashtag creation. Try #GivingTuesday, along with #YourOrganization and maybe a fun add-on, such as # . The amount of #hashtags you use will depend on the social media site. Twitter's character limit will cause you to keep to one or two, but Instagram will allow you to include as many #hashtags as you can dream up.
Another way to bring attention to your posts to those searching #hashtags is to tag your location. #Orlando or #Park/BuildingName will bring your posts to the attention of others using those same, more generic tags.
Once you've established on online presence and dabbled in #hashtagging your posts, get creative and come up with a tag for your next campaign and see where it goes.
Alternately, you can also use #hashtags to your advantage to take in information you may have otherwise missed. Is there a conference you feel you would benefit from, but the budget just won't support it? Search the conference's #hashtag or #hashtags and gather the information you can. Those in attendance will often post key quotes or ideas and #hashtag the conference name. You might even be lucky enough to catch links to presentations in your search.
For more on #hashtags and opportunities for your organization, be sure to follow Geronimo Solutions on Twitter