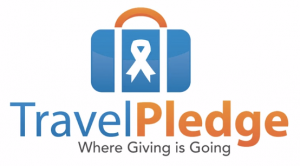 As you begin planning your fundraising auction, be sure to include TravelPledge in your "to do" list. Travel Pledge can ease the burden of finding high quality auction items and great destinations.
The unique system is designed to be a partner to nonprofit organizations of any size. TravelPledge will help to maximize your auction donations, while eliminating the risk and saving you time.
Get started by registering your free account here to unlock a selection of items which range from golf outings to exotic getaways. There are items available to appeal to every price range for your vastly different donors. Giving your donors options will increase revenue and help to build an outstanding reputation for your event.
In addition to access to unique and profitable auction items, your free TravelPledge account will provide you with a custom branded web page, which will include your organization's logo, color scheme to match your website and information about your organization. This page can be used to share the available items you've chosen with donors through email blasts, social media posts and even in your monthly or quarterly mail newsletter. The page can be available to donors throughout the year, not just during your auction event. Keeping this page at the top of their mind will give donors access to fun getaways and events when they're ready for them throughout the year, while providing your organization with an additional income stream.
TravelPledge creates a win-win for you and your donor. They will have opportunities to access adventures that may not have been available to your organization in the past and you will watch your event revenue grow, while using the time you would have spent securing major auction items, to focus on other important fundraising details. Get started with TravelPledge today and open up the world for your donors.