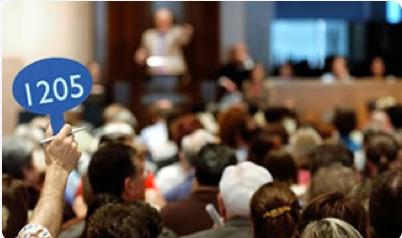 The date is set, the location is secured and your donors are ready to open their wallets. It's up to you to maximize donations by offering the best of the best auction items, but where do you begin?
The first place to start is with your supporters. Put the word out in your newsletter, social media and on your website that you are accepting donations for your fundraising auction. Encourage folks to get creative with their donations and go beyond gift cards and gift baskets. Some of your local shops are likely to have unique items or local art pieces.
Once you've exhausted your local resources, hop online and request ticket donations from major attractions such as Disney, Universal, SeaWorld, sporting events, National Museums and attractions. Many of these attractions offer a limited number of donated tickets to nonprofit organizations each year, so get your requests in early. You will find most of these donation opportunities on a separate website dedicated to that company's community involvement, so you may have to do a little digging, but it will be worth it to be able to offer ticket packages to your donors at the auction.
Go beyond the obvious auction items and offer something directly related to your organization. If your charity is a women's shelter, auction off a quilt put together by the ladies in the shelter. Do you serve children? Include a piece of framed artwork or a bound book written by one of the children. Does your organization have a service animal? Let them in on the fun by auctioning off a photo opportunity with the animal. Be sure you're service animal first builds a following on social media. You may be surprised by how much draw your furry co-worker has for the community.
To make the fundraiser a complete success, every auction needs a headliner or two, but how can you find a premier auction item that will appeal to a wide audience? TravelPledge is the answer. Browse through the worldwide travel destinations,  hunting vacations, and cruises and you can choose the right vacation to offer to your bidders. You can even find the always popular golf getaways on TravelPledge.
By broadening your auction item horizons, you're guests will not only be able to look forward to the tried and true items they've come to expect at your event, but will also look forward to the exciting new offerings you'll have each year through TravelPledge.