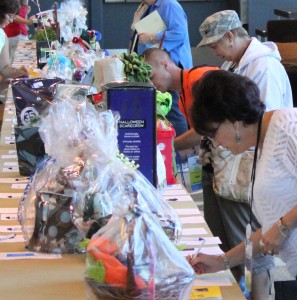 There are so many wonderful causes out there. Some touch our hearts, others raise awareness, while some help a child play baseball. No matter what the cause there's always someone there who is working behind the scenes to help that cause function on a day to day basis.
Often times the individual running the organization has a full plate and doesn't have time to organize a fundraising event.  There's so much involved. It's hard to find and collect items to auction or raffle, let alone organize the event, send out the invitations and so much more.   But when all this is done and everything comes together there's nothing more rewarding.
That's why TravelPledge was created. We know procuring items to auction and promoting everything is time consuming. TravelPledge helps an event organizer easily collect golf, vacations, lessons, and more. We even have the ability to ask for donations from more golf courses with a push of button. This means no more phone calls and waiting for a return call. No more driving from establishment to establishment asking for a donation. We also provide the ability to promote your event and the experiences right from your account.
Don't take our word for it. See what others are saying…
I found out about TravelPledge when I went to a local golf course soliciting items for a Silent Auction that we were having. Working with TravelPledge was a great experience.  The staff was extremely helpful and the process was very easy.  We raised over $800 using TravelPledge for just a few items at our Silent Auction with very little effort on our part.  I highly recommend using them to help raise funds for your organization.
Dan Stevens, Richardson East Church of Christ
"The Travel Pledge program is fantastic. The selection of trips available on Travel Pledge have provided us at Susan G. Komen Lexington a unique way to enhance our silent and live auction at fundraising events, as well as given us a way for constituents to support us doing something many do anyways—vacation! We are lucky to partner with Travel Pledge in creating fun and memorable experiences for our patrons, and it has provided us with an additional stream of income to help in the local fight against breast cancer."
 -Natasha Milby, Director of Finance & Operations at Susan G. Komen Lexington
The customer service and level of attentiveness at Travelpledge is superb.  We also love the trips and items that are available, they have really boosted our performance at auctions.  We highly recommend Travelpledge!  — The IMS Team
We love that we can help so many organizations with their fundraising efforts and help them save time while, at the same time, really impressing their supporters. We'd love to do the same for you. Get started today with TravelPledge.