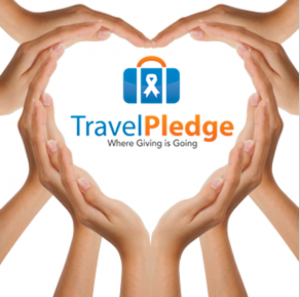 For all of us who work in a nonprofit organization, or with one, you have no doubt encountered the summer season decline in giving. The on-set of summer in the nonprofit world can bring on stress, endless planning sessions and even cutbacks if your fundraising strategy does not effectively recognize this season's challenges. But it doesn't have to be this way.
Summer is the time to continue to build on the relationships you have been investing in throughout the year, and to remind donors that your needs continue, even if they might be on vacation. One great way to remind your donors is to share and promote your free, custom branded TravelPledge website.  Your TravelPledge website helps your donors enjoy a fun experience and you receive a great donation! Anytime someone purchases an experience directly from your site, your organization will get a donation (40% of vacations, and 80% of golf and lessons). You can start converting vacations, golf, cruises and more into big donations for your organization. Learn more by watching our video here.
Some ways to promote your custom TravelPledge website are:
·       Share the link in newsletters, tell you supporters to take a vacation and give at the same time
·       Consider using in giving campaigns
·       Post flyers in areas donors frequent; Within the Administration Area of the account, you will find pre-made flyers
·       Share in social media and email campaigns by using our programed share buttons to make this action easy and quick.
Reminding your donors you have access to vacations, tee times, cruises, and more can help off set the summer dip. To gain access to all these great opportunities please be sure to visit TravelPledge and learn more.
Keep up with your communications during the slow summer months. This will help your organization transition into the busy fall and Holiday giving season, while maintaining giving through the summer season.