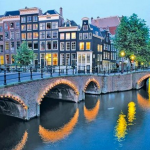 TravelPledge has been your source for quality travel experiences, golf and local opportunities to attract new donors. As we continue to work to offer you the best, most attractive packages, we have now added river cruises to the many opportunities you can choose from.
These exciting river cruise packages, provided by CMV Signature River Cruises are now available for fascinating and historical destinations such as the Rhine River and the Danube River. Each package is different, so take a look at each description to find a great adventure for your donors.
Browse your  TravelPledge account to find perfect experiences for your event, such as our Golf Vacations or a variety of lessons, for example. And coming soon, we will also have dining certificates available.
If you don't have a TravelPledge account click here to get started.  We'll have your private label fundraising site ready to go in 48 hours (or less). You can then select your experiences. It's easy to share them with donors through social media, e-newsletters or on your website. With TravelPledge's automated system, the program is easy for any nonprofit to use, big or small.
Check back often as we continue to add exciting experiences to fit every taste. Look for dining, gift cards, photo shoots, adrenaline adventures, and more!