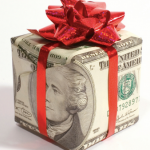 Year-end donations are what every non-profit looks forward to throughout the year. For some organizations, donations received at year-end will carry them into Spring and through the summer dip. Charity Navigator reports that 31% of all annual giving happens in December, with 12% of that giving coming in during the last 3 days of the year.
So, how can you maximize giving this time of year? The first step would be to start early. If you didn't get a jump start this year, don't worry, technology and social media make it easy for your organization to get started right away and make the most of what is left of the year.
Annual appeals should be sent out just after Thanksgiving, however, for those of us still trying to get there, appeals can be emailed, or even given to volunteers who visit your organization each day. Volunteers may even be able to take extra appeals to pass on their passion for your organization. Who better to ignite enough excitement to inspire giving, than those who already give their most valuable resource, their time, to your organization.
This is a great time of year to promote gifts in honor of a person or group. Especially as we get down to the last days of the year and shopping lists may not quite be complete. Encourage donors to give a different kind of gift this year, with a gift in honor of someone they love or want to recognize in some way. Donors and volunteers could even reverse this and request gifts given to them for Christmas, or even a birthday, be given in honor of your organization. If a donor has already done this, get their permission to highlight their story in a newsletter and online. It may be an idea that some would be glad to be a part of, but may have just not thought of it.
Social media makes it easy to share photos and even videos of what your organization is doing. Are you feeding the homeless? Put together a quick photo of volunteers preparing a meal and the smiling faces of those receiving the meal. Ask a volunteer or donor to give a brief testimonial of why they give and post it online. There is no simpler way to share your mission. Be sure to link your giving page with the photo or video for easy giving.
To be sure you receive every gift that someone would like to give to your organization, make giving as easy as possible. Keep your year-end appeal response device simple and provide easy ways to give online. Donors should not have to click more than one time to get to your giving page. Some organizations even provide a way for donors to share to social media that they've just made a donation. Your private label TravelPledge website provides this quickly and seamlessly. This is another great way to remind the community that your organization is there and is a great option for their year-end giving. Seeing one of their friends give to your organization is also one of the best ways to connect a new donor.
For those looking for an extra special gift, share options from your TravelPledge private label website. Donors can purchase a lesson, vacation, golf package or dining certificate, while also letting the recipient know that the gift benefits your organization. What better way to create goodwill, and spread top-of-mind-awareness of your organization.
Whether you've been working all year to prepare for year-end giving or you are scrambling to catch up, do something! Just getting your name and mission out there this time of year will remind the community about your great work and position your organization to receive an increase in donations during this important time of year.