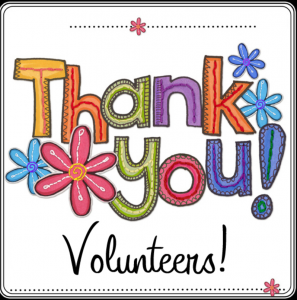 Volunteers are the lifeblood of any nonprofit organization, and showing appreciation to the dedicated team who keeps your organization operating is vital. The calendar offers plenty of opportunities to recognize volunteers, as well as recruit new team members. Know how to maximize these dates for your organization.
The last week of April is designated as National Volunteer Week, with many using April 20th as Volunteer Appreciation Day. Your organization can choose to recognize and thank volunteers during either or both of these widely acknowledged appreciation opportunities.
Showing appreciation to volunteers should be a no-brainer, and can be done no matter the size of your budget. Beyond the established volunteer recognition dates, consider adding a "Thank You Project" to your plan for the year. Take a handful of volunteers each week and send them a handwritten note. Acknowledging the qualities that make them a great volunteer and thanking them for their time and dedication goes a long way, much more so than a form letter or generic thank you sent out to a group. While we can thank our volunteers daily in person, taking the time to write a note to each of them throughout the year, outside of birthdays and special occasions, might be the pick-me-up they need to continue volunteering. You might also consider thank you notes from your clients or sharing non-confidential exit survey quotes that mention a volunteer's impact.
There are also multiple opportunities to shine the spotlight on volunteer recruitment. September 11th has been marked as a National Day of Service and Remembrance in honor and memory of those who were lost and those who served in the shadow of 9/11. As the world remembers each year, invite the community to volunteer at your organization, serving in remembrance. From your organization's point of view, this day can be used as you would a test drive of volunteering throughout the rest of the year. Create a great experience and welcome volunteers back, sharing the many ways they can get involved in your organization. Make it even easier by having your formal volunteer application documents readily available for those who would like to invest further in your organization after their one day experience.
December 5th is another day to reach out to the community with your volunteer opportunities. The UN has designated December 5th as International Volunteer Day. With this date falling in the heart of the holiday season, this is a great time to recruit for that extra help needed to carry you through the end of the year. Adding volunteers during this crucial time of year will also add exposure in the community for your organization. Take the time to identify volunteers who would be a great fit year-round and invest in them to encourage them to stay beyond the season.
If your organization hosts any events during this busy time, increased volunteer crowds during these recognized dates can help round out your event team.
Volunteers are such an important part of a non-profit organization, most often outnumbering staff in staggering numbers. This is a group that should not be ignored or overlooked. A detailed plan for appreciation and recruitment should be in place for volunteers each year to ensure the continued success of any non-profit organization.