GREAT new getaways ready for your next fundraiser
We're excited to showcase our new line of packages ready to roll for your next auction or fundraiser. Whether you're looking to keep it stateside or journey a bit further, these getaways will be sure to entice a friendly bidding war for a great cause.
Click the 'Add' button below any of the packages to log in to your TravelPledge account. Once in the system, search the destination and select it for your next event.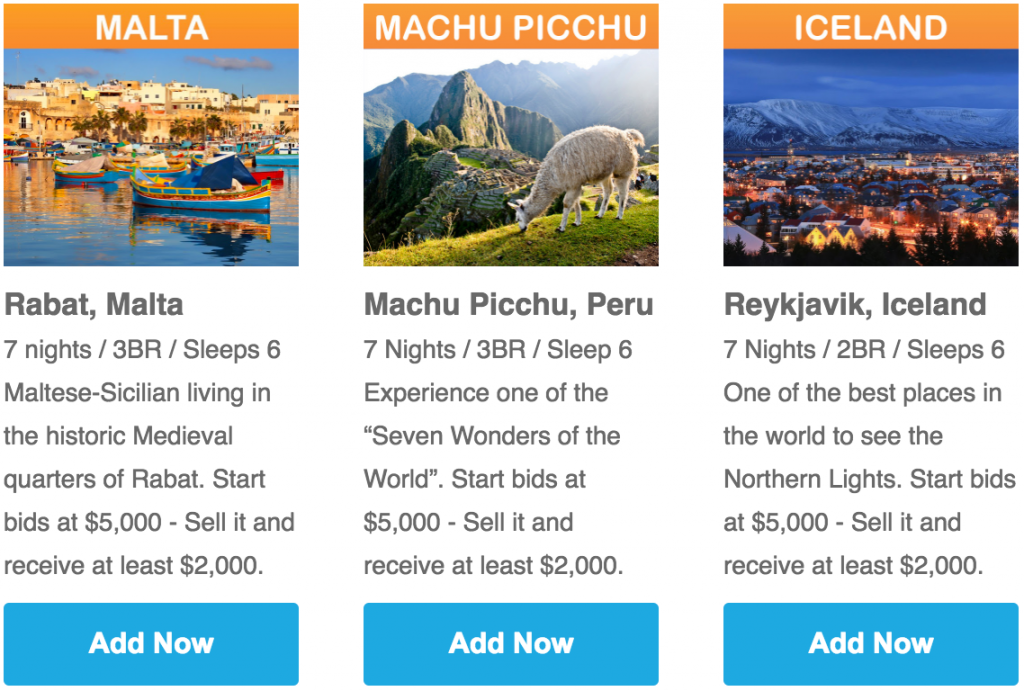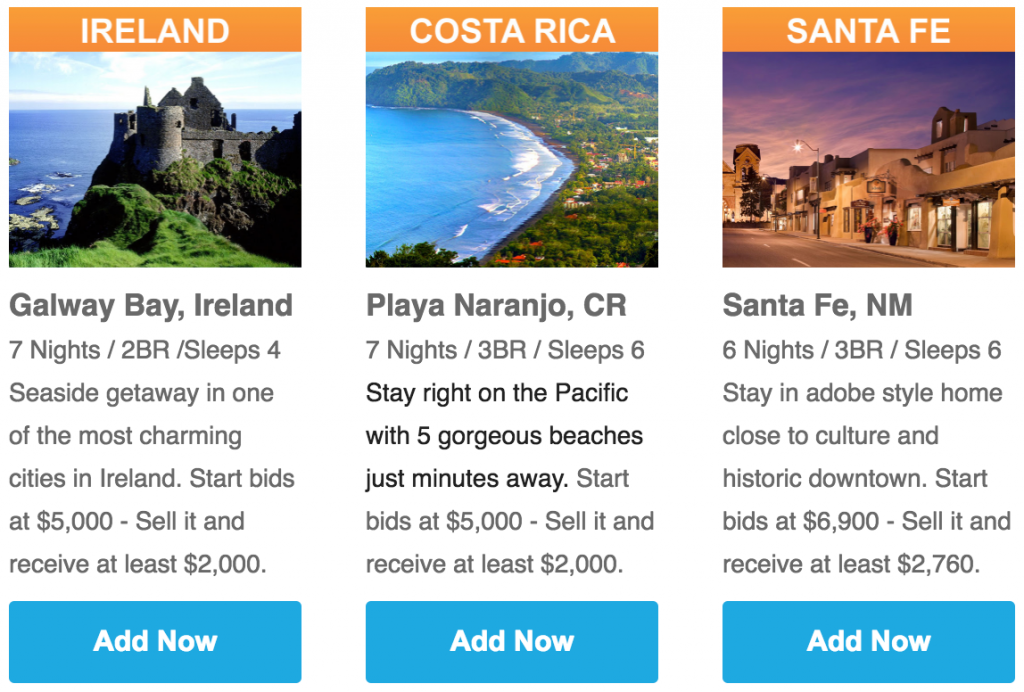 Thank you for your continued interest in TravelPledge, where we take pride in helping you keep the most from your charitable donors. If these packages aren't ideal for your audience, log in to your account to view the ever-changing list of golf experiences, cruises, and vacation getaways or call us at (877) 265-4273 ext 701 for assistance.