Have ever attended a fundraiser and wondered how they got some of the most exciting vacation experiences? It's likely they contacted TravelPledge! TravelPledge provides incredible experiences from reputable and amazing providers. One such provider is Sporting Adventures International.
Sporting Adventures International is one of our newest partners providing exceptional experiences for your events. They offer an adventure for everyone! From a unique Dove Hunting experience in Cordoba, Argentina to luxurious villas in destinations such as Costa Rica or St. John, there's an adventure for everyone. Each of the experiences your event promotes will generate not only an opportunity for an incredible contribution but will impress your supporters and provide them with a memorable vacation.
South African Photo Safari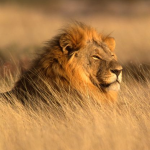 Enjoy South Africa in a turn of the century-styled camp offering the intimacy of luxury tented accommodation coupled with unparalleled game viewing. The luxury tented accommodations are equipped with every modern convenience of a five-star hotel and are situated in the Limpopo Province in the diverse Waterberg biosphere. The camps provide access to wildlife viewing that is unrivaled. Learn more about this incredible opportunity for you and your supporters here.
Costa Rica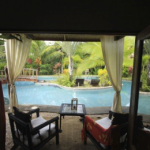 Take, for instance, the native jungle villas in Costa Rica located in the small beach city of Jaco and very close to the beach. They all have private pools or hot tubs and are just spectacular! Costa Rica is known for its beautiful and exotic wildlife and vegetation. Visitors can enjoy offshore fishing, inshore fishing,canopy zip line tours, ATV tours, horseback riding, waterfall rappel, surf lessons and more.  Learn more about what your supporters can expect here.
US Virgin Islands St. Thomas and St. John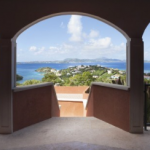 Then there's the always popular Caribbean. Sporting Adventure is offering our events two beautiful destinations in the US Virgin Islands, St. John and St. Thomas. These Villas are among the finest the Islands have to offer. All villas have world class views of the Caribbean Sea with easy access to the beach and most have private infinity pools overlooking the sea. The fishing here is world class for Marlin off the North Drop with great opportunities for giant fish. See a sample flyer for the St. Thomas Villa here or the St. John Ocean View Villa here 
Cabo San Lucas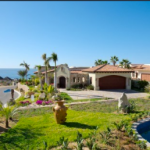 Sporting Adventures International is also extending to our nonprofits an ultra luxurious Villa experience in Cabo San Lucas at the tip of the Baja Peninsula, where the Sea of Cortez and the Pacific Ocean meet. Unwind and enjoy your private access to the Punta Ballena Beach Club, and walking paths. The guest will enjoy an experience-of-a-lifetime while knowing they helped your cause.
Belize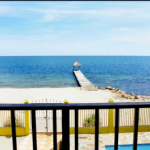 Consider Belize, big on beauty and adventure! And Sporting Adventures Villas, located in Placencia, are among the finest the country has to offer. The ocean is just a short step out your back door.  The fishing here is some of the best in the world with great opportunities year round for tarpon, permit, bone fish, grouper, snapper, and many other species. A short boat ride will take you to the majestic Monkey River, where you and your group will have firsthand encounters with the local monkey populations! Learn more about this experience here.
Cordoba, Argentina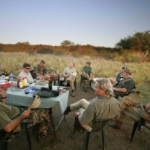 If your audience includes bird hunters then they'll love Sporting Adventures trip of a lifetime, Dove Hunting in Cordoba, Argentina! Cordoba, Argentina is the dove capital of the world where the dove numbers are the largest of any country in the world, with estimates as high as 50 million in the providence of Cordoba alone. Guests will stay in a private lodge and enjoy white-glove service and gourmet meals. Every detail is taken into consideration, from the time the guest steps off the airplane until they step back on the plane to go home. Leanr more about this incredible adventure here.
The perfect adventure is waiting for your next fundraiser. To include any of these (or all), create your TravelPledge account here.