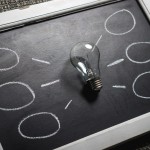 No money, no mission is a mantra often heard in the halls of nonprofits and in board meetings and fundraising conferences around the globe. But what happens if the steady flow of donations slows or even stops? That is a question no organization wants to answer. Your best bet is to planning ahead to avoid the pitfalls of fundraising.
One major key to long-term fundraising success is communication. Communication encompasses a great deal in your organization. Let's start with relationship building.
The foundation of your fundraising program is the relationships you build. Relationships are not built solely on donations requests. Get to know your donors. Take them to lunch, invite them in for a tour, remember their birthday and know when a major life event is happening. Communicating with your donors when you are not asking for money is what will build a solid relationship foundation. To ensure the relationship is built with the organization and not just your fundraiser, there should be multiple points of contact in the organization.  Building relationships with donors will also help you know what type of communication each donor requires. While one donor may ask that you forgo sending receipts to save your charity money, another may be happier with more frequent communications.
Communicating key outcomes to your donors is what will help to keep them coming back. If you've asked for donations towards a specific program or initiative, be sure to follow up. If you do not let your donors know how their gift was used, they are less likely to give when you come asking again. If they gave to open a learning center in your organization, invite them to the grand opening, send photos of clients using the center and send handwritten thank you notes from those benefiting from their donation. Likewise with any other donation made toward a specific program. For general donations, you should still give outcomes for your organization's overall programs. How many children have learned to read by using your program, how many homeless were fed, sheltered and offered assistance, how many families facing life threatening illness were helped through your program. Donors want, and need, to see those numbers. In their eyes, those numbers will equal the goodwill their dollars have created. Always remember that your donors have sacrificed to give your organization. Whether that sacrifice was a personal one or choosing to give their dollars to your organization over another one, a choice was made. To keep those donors from choosing a different organization the next time, keep those lines of communication open and share those outcomes.
In order to properly communicate with donors, you will need to properly measure outcomes. Keeping track of data can seem mundane, but can be a lifesaver when that donor wants to know numbers. Involve your volunteers in tracking data. You may even find a local school or college interested in making a project of tracking specific data. Let them jump in and help where they can. These numbers will prove to be valuable for your organization, whether used for grants or donor communication.
Regardless of what area of your organization you are looking at, communication is vital. Properly communicating with donors will pay dividends for years to come.