Last year was not a good year for anyone's wallet. But the recession is taking an extraordinary toll on school systems, as sweeping budgets cuts are enacted in cities and states nationwide. Experts say the budget crisis will be felt acutely this year and that it might only be the beginning.
Education budgets are closely tied to property taxes, leading some to predict more of the same in the years ahead.
American Express card sued in Italian vacation from hell!
Nicole Bode – NEW YORK DAILY NEWS STAFF WRITER
He booked a vacation in paradise – but it turned out to be the trip from hell.
A Queens dad and his two sons were stripped of their passports and held hostage at gunpoint during a horror trip to a five-star Mediterranean hotel organized by American Express, he claims in a lawsuit.
Alexander Maryasin says his Italian vacation spot turned into a virtual prison when staffers refused to release him until he ran up hundreds of thousands of dollars in charges, according to the lawsuit filed last week in Queens Supreme Court.
An AmEx travel agent arranged all the details of the August 2007 getaway for Maryasin because he was an exclusive Black Card holder, the suit says.
But when Maryasin and his sons arrived at the scenic Hotel Cala di Volpe on the island of Sardinia, they landed in a bizarre trap for more than two weeks, the suit says.
The hotel manager seized the passports belonging to Maryasin, his 21-year-old son, David, and his 11-year-old son, who was not named, the papers claim.
Then hotel staff repeatedly changed the trio's departure dates to extend their stay without their consent while forcing Maryasin to rack up $300,000 in unwanted charges – including cash advances, a spree at the hotel jewelry store and trips to nightclubs and pricey restaurants, where he was forced to pick up the tab for his captors, the papers say.
"Once these people targeted you, they took over your life," said Maryasin's lawyer, Dominic Rizzo, who said American Express did not make his client pay for the charges.
The lawsuit seeks unspecified damages from American Express and Starwood Hotels, which owns the Cala di Volpe. Neither company returned calls for comment.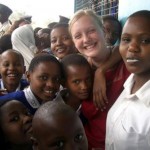 VolunTourism – combining traditional travel with volunteer work – is a rapidly growing trend. Last year, one-quarter of the travelers queried in the Voice of the Traveler survey by the Travel Industry Association said they were currently interested in taking a volunteer or service-based vacation. Baby Boomers formed the group expressing the strongest interest, and the largest share (47 percent) of those interested in taking a volunteer vacation fell into the 35-54 year-old range.
If you decide you'd rather be an armchair traveler, most of these organizations have a link where you can donate money to support volunteer projects
Pepsi is up to alot of good these days.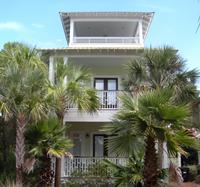 Ahhh. Vacation down on Florida's panhandle. Places like Destin, Seaside, Seacrest, Rosemary Beach and St George Island conjure up images of powdery white sand, aqua water, cool breezes, cold drinks and a break from reality. From Atlanta, these locations are a mere 6 hour drive. It's a simple drive to make…that is once you finally escape the madness of Atlanta's rush hour traffic.
Many families and vacationers will relate to the experience I had last year heading to Seacrest, a small gulf community nestled between Panama City to the East and Destin to the West. The journey started with a horrendous drive on the infamous 285 (perimeter as us Atlantans like to call it) into the very teeth of rush hour. After a slow crawl at best, it was off on a surface street in bumper to bumper fashion as we meandered our way over to the Cobb Galleria area in NW Atlanta. Then back to 285 to bypass the gridlocked downtown Atlanta traffic. The speed limit 65 mph mocking us as we crept along at a tortoise like 30 mph. Finally, we make it to I-85 and point the car south toward Florida.
More delays, too many drivers, not fast enough, minutes feeling like hours. After 90 minutes, we're just south of the airport. Not much progress. Stress is at a pinnacle. Desire to maim other drivers is off the charts.
And then serenity. As Newnan slips by, Columbus is conquered and the enchanting town of Eufala Al beckons. On past Dothan, into Florida, off I-10, meandered through dusty dots on the map with nothing more than fruit stands as their calling card…and finally the Gulf is in sight. The windows are down all the way, the music is flowing along the wind current and the sense that FINALLY relaxation is near overcomes me.
Anticipation builds, pulse quickens, feet start tapping and then the fabled beach house is in sight. Home for the next 160 hours…no finer sight is sweeter! Visit Geronimo.com to rent this house in Seacrest and help support the charity of your choice!